HCUC
Hutt City Uniting Congregations are a confederation of churches within Lower Hutt City who minister to a multi-cultural community out of the traditions of the Presbyterian and Methodist churches.
Mission
"We, the members of the Hutt City Uniting Congregations parish, covenant to nurture the spiritual in ourselves and other people and explore new ways of experiencing and sharing God's love in Christ."
HCUC Easter Services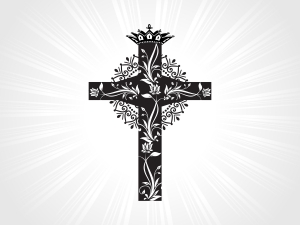 Maundy Thursday – 13th April
Waiwhetu Uniting Service of Shadows 8pm
Parish Service led by Rev. Michelle Shin
Good Friday – 14th April
Central City Churches Walk of Witness 9.30am
Stokes Valley Walk of Witness 9.30am meet at Stokes Valley Uniting Church
Waiwhetu Ecumenical Service 9.30am
Wainuiomata Union Church 10am 
Easter Day – 16th April
Dawn Service Maungaraki Water Tower 6.30am
St Aidan's on the Hill, Normandale 9am
Stokes Valley Uniting 9.30am
St Marks Wesley Woburn 10.15am.      
Waiwhetu Uniting 9.30am
---
Review earlier copies of Shalom
Read the latest HCUC newsletter
Methodist
"Our Church's Mission in Aotearoa New Zealand is to reflect and proclaim the transforming love of God as revealed in Jesus Christ and declared in the Scriptures."
http://www.methodist.org.nz/home/index 
Upcoming Events
Methodist Church Conference 2016 – 1st – 5th Oct 2016
For dates, times, updates and information about the conference click the "more info" link below.
Presbyterian

For further information about the Presbyterian Church, please click on the link below:
http://www.presbyterian.org.nz/about-us 
Upcoming Events
General Assembly 2016